Google Earth Pro / KML Files
The KML files below can be used to display tide and solunar tables in Google Earth Pro. We've broken out our sites by state below, or you can also download a full list of sites for the United States below.
Note that these KML files will load into the web-based version of Google Earth, but the predictions popup will not show when you click on pins there. For it to work, you need to use the desktop version of Google Earth Pro. The detailed predictions link in each popup will take you to the full page on tidespro.com, which works well when you have Google Earth Pro configured to open links in an external browser ( Preferences > General > Show web results in external browser ). The site does not work well with the browser that's built into Google Earth Pro.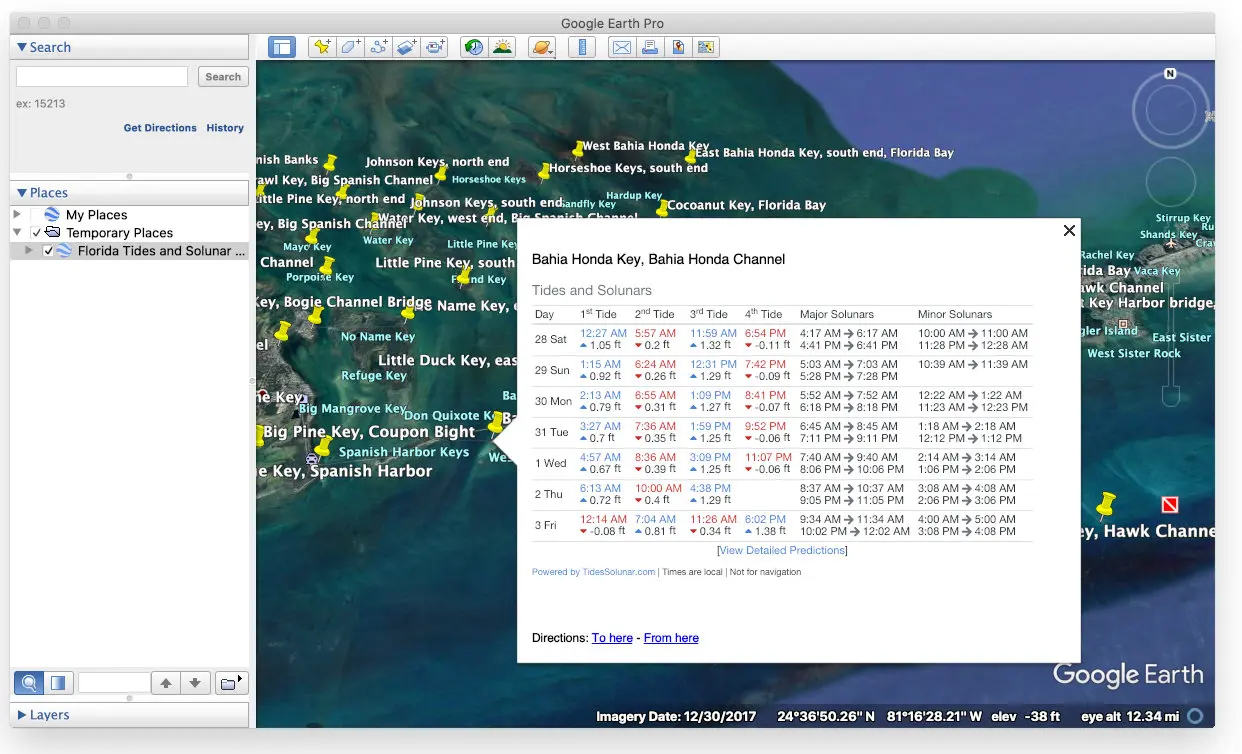 KML Files
Entire United States
Regions / States